The Unseen World
"Concept"
Paper, being an everyday object for most people, is slowly being forgotten. When people think about paper, it is thought of as a writing or a printing material, but there is much about paper waiting to be rediscovered.
A story to be told about paper, the journey that it has been through, how paper and life intertwines with each other, how it weaves in and out, impacting and affecting every part of our being. The centuries of stories that paper has told and will continue to tell, how we continuously pass on our hearts, our souls,
on to the next,
and to the next,
and to the next.
The Unseen World is an editorial project that aims to use the format of a book to look deeper into paper and present a different perspective of how paper itself can be seen as more than just a material.
A book made of paper about paper, how it affects the way we think, the way we live, what a blank piece of paper can teach us.
"Design Direction"
The Unseen World is split into five chapters representing five different perspectives, each a book on its own with its own design concept.
The design of the first book starts with a minimalist tone, becoming increasingly grunge as you go through the different books. It represents a shift in perspective, from paper being something with a spiritual tone to being something more humane.
This is an editorial that is not only meant to be read but also felt, through the use of unconventional grid design and hand treated graphics within the design.
"E-Book"
Paper & God {Kami & Kami}

Paper & Space

Paper & Creation

Paper & Life

Paper & Spirit

–

"Type of Work"
Editorial

"Medium"
Print

"Format"
295mm x 200mm, 108pp

"Printed On"
Maple White 140gsm
Tracing Paper 110gsm

"Year"
2019/20

–
Paper & God {Kami & Kami}

Paper & Space

Paper & Creation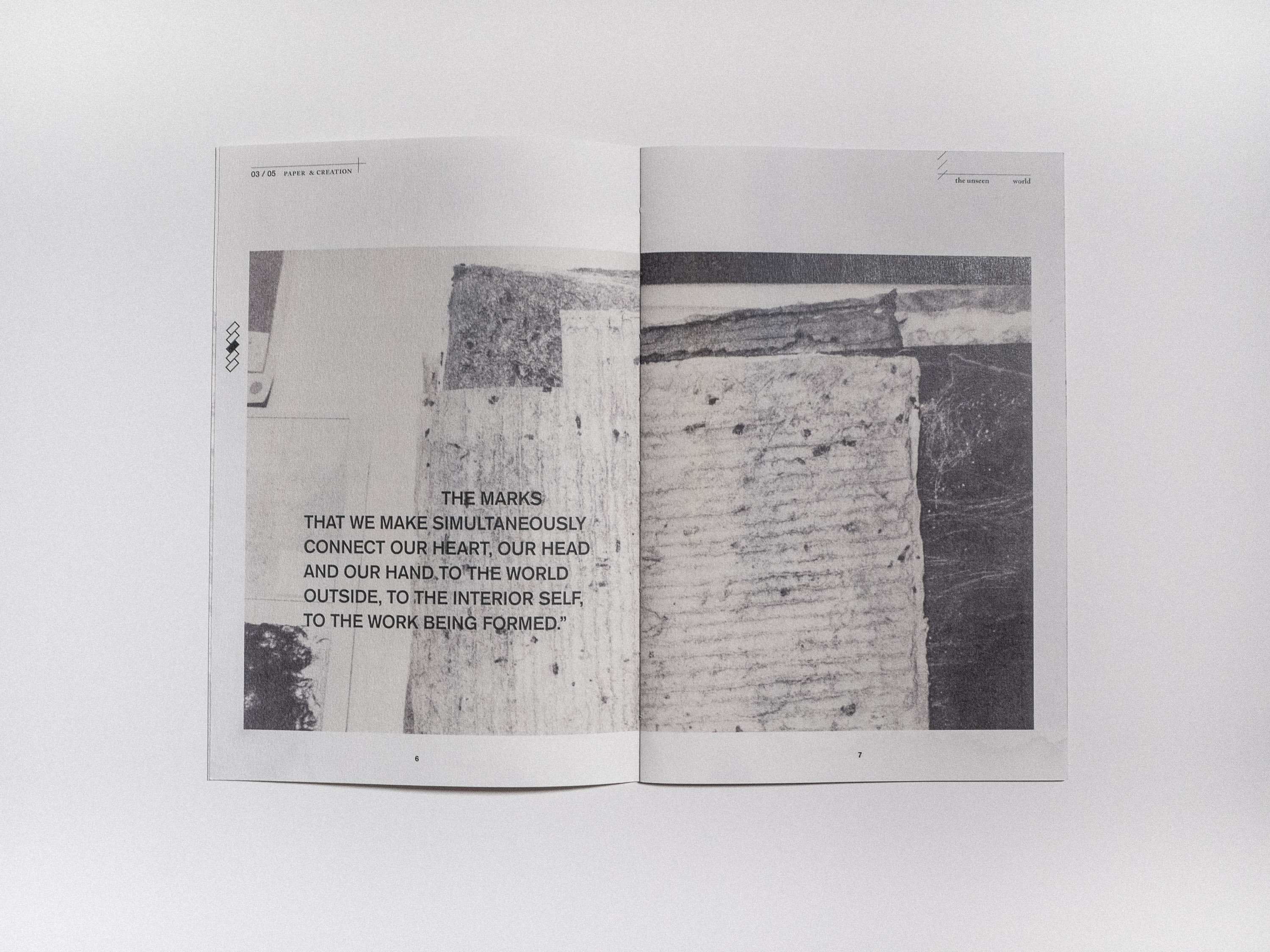 Paper & Life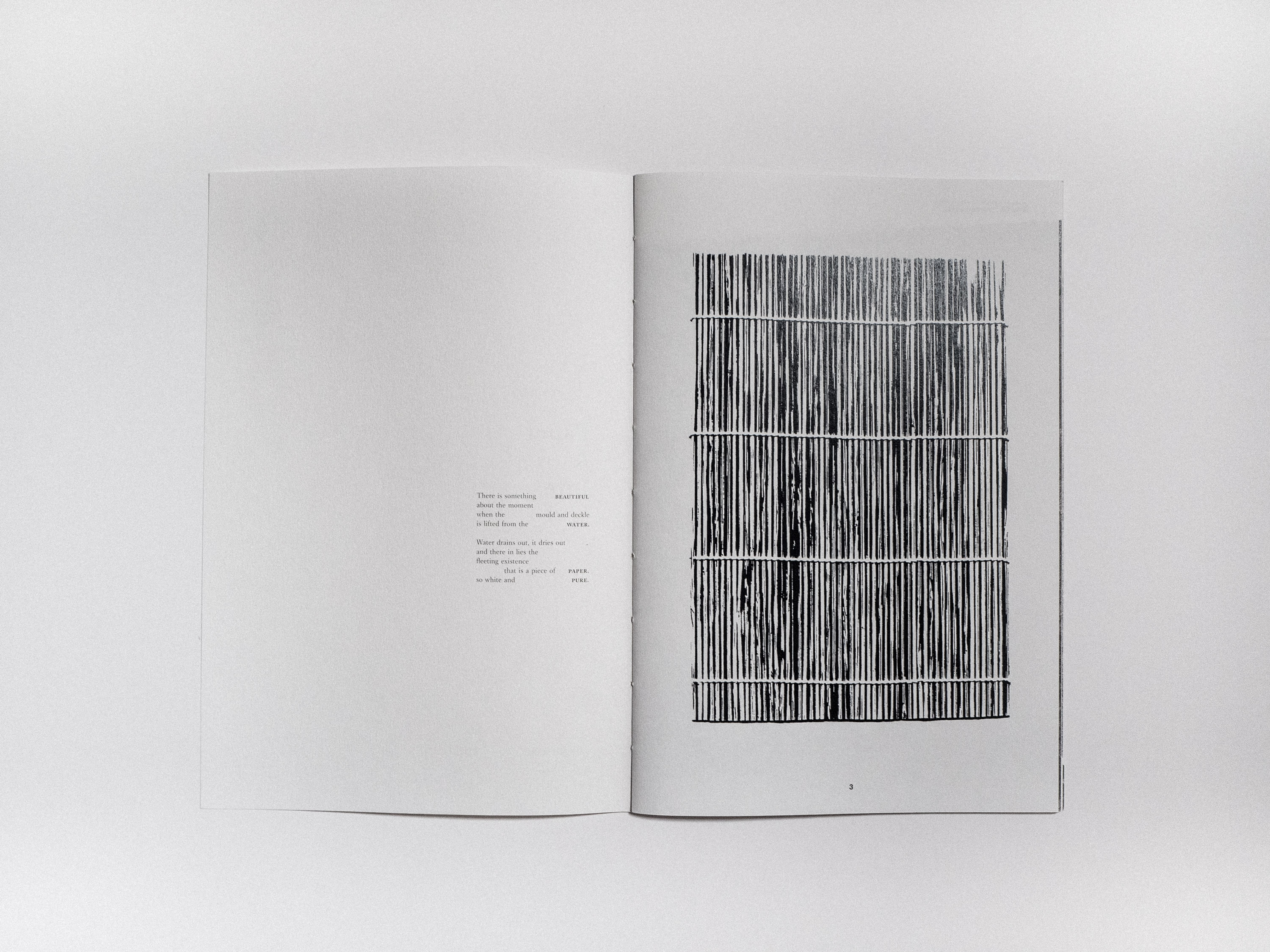 Paper & Spirit